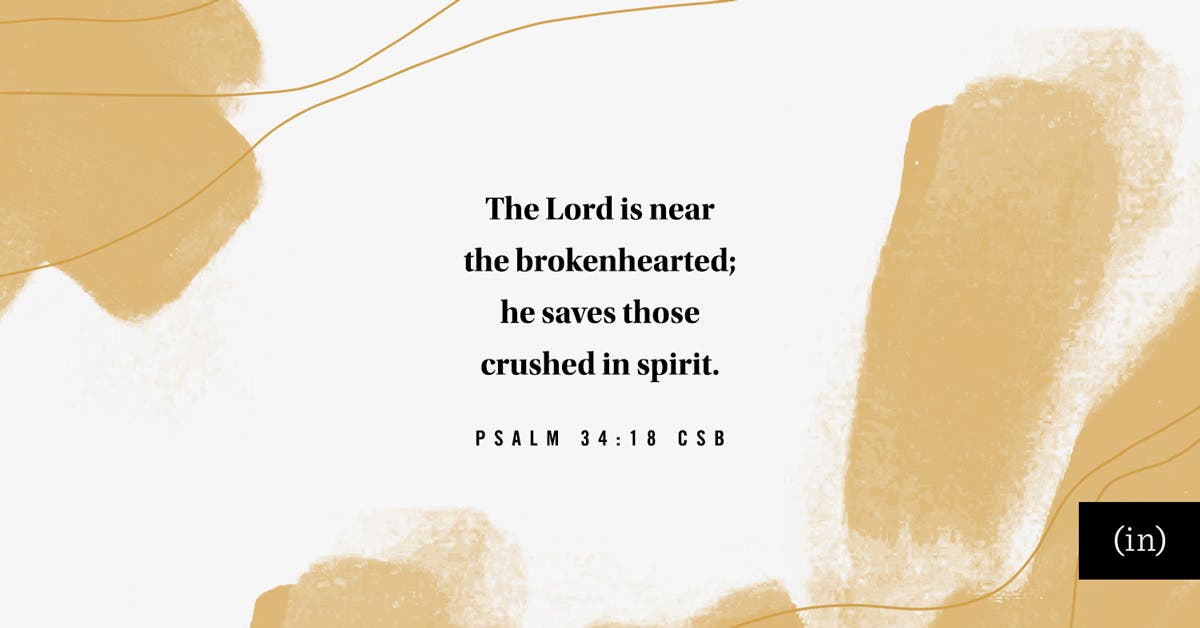 And not only that, but we also rejoice in our afflictions, because we know that affliction produces endurance, endurance produces proven character, and proven character produces hope. This hope will not disappoint us, because God's love has been poured out in our hearts through the Holy Spirit who was given to us. (Romans 5:3–5 CSB)
His hand reaches out for mine on top of the sheets. And we hold on tight. That grip that says, "Please don't let me go. If you let go, I may fall." I lay my head on my pillow, wondering what happened to the now-I-lay-me-down-to-sleep kinds of prayers.
When did life twist to need these hopeless prayers of crying out and pouring out and wringing out our hearts together in the dark? When did we first notice just how small we are?
His words get caught behind the lump in his throat. He loses his balance. He pauses and presses on, laying all of it down on a three-hundred-thread-count altar. Our grip tightens.
I whisper ancient words, imprinted on my heart in deep red letters: "Suffering produces patience, patience produces character, and character produces hope. And hope does not disappoint us..."
I know and believe the words to be true, but logic gets in the way every time. It causes me to hesitate. And I breathe fearful and disappointed words into the night.
"Hope is always about what isn't," I say.
"It is always about what's missing," I mutter.
We sink to our knees and whisper timid words that ache with barrenness and emptiness and grief over what we've lost.
And then, weaving its way through my accusations, silently and gently squeezing in, just in time, the word yet falls from heaven and slips into place on this altar.
This word finds its way through a small space between our tightly clasped hands. It adds itself, completing and changing the meaning, filling our hearts with truth and overflowing them with hope.
In that instant I say and know the truth: Hope is not about what isn't. Hope is always about what isn't yet.
We sink to our knees and whisper timid words because of what isn't yet. In moments where we trudge through life between a weathered cross and a not-yet-empty tomb, hope brings us to our knees.
Hope causes us to lay our quivering and undone hearts on makeshift altars in the night. When I stumble over disappointments in the dark and feel swept away in hopelessness, even then it is hope that causes me to cry out to the One who is faithful despite my chronic faithlessness.
Our situation hasn't changed, but on our altar we've shifted our grip. No longer holding on for dear life, together we hold fast to the One who gives life. We have again put our hope in Him. We send forth heavy sighs of hope for unknowns that are yet to be.
And though we don't yet see it, our hands and hearts are open to receive this hope that does not disappoint.
Prayer:
Lord, please don't let me go. If You let me go, I may fall. There's this terrifying space that I'm in and have no control over, and it's building fear in my soul. So I come to You knowing that hope will not disappoint—Lord, I'm counting on it. I'm counting on You for that which produces hope. Hope for what isn't ... yet. In Your name, Jesus, amen.
This is an excerpt from Take Heart: 100 Devotions to Seeing God When Life's Not Okay by (in)courage - a devotional book now available on DaySpring.com. Learn more about this book, or shop other books & devotionals from DaySpring.