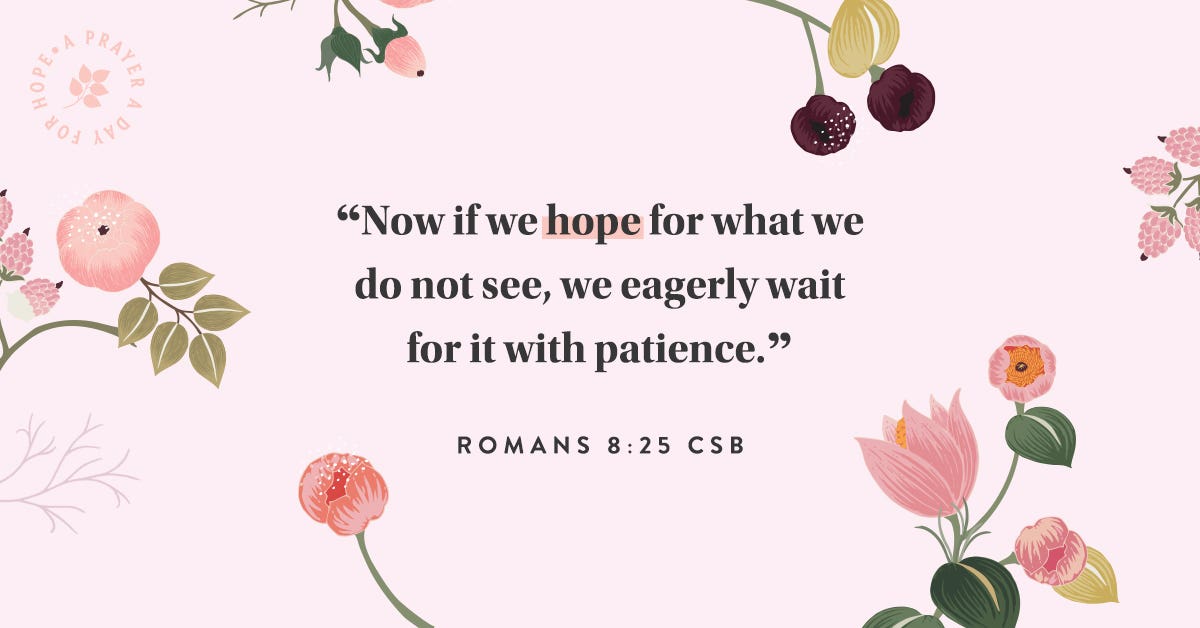 The plowman ought to plow in hope, and the thresher to thresh in hope of sharing the harvest. (I Corinthians 9:10 AMP)
Lord, to plant a garden without the hope of a harvest seems so pointless, yet that is what the lost do every day. Without salvation at the end of life's journey, what is the point of living? I am so grateful for Your pursuit of me, for blessing me with the gift of new hope, and for a future of eternity in Your presence. Help me to spread the Word, to share the gospel with those I meet who are secretly searching for more meaning and purpose, and to help them find the hope they need - You. Help me be a missionary for You, Jesus. In Your sweet name I pray. Amen.
This is an excerpt from A Prayer a Day for Hope and Encouragement from DaySpring. If you are enjoying this series, you can purchase the book to experience 365 days of prayers and Scripture for hope and encouragement.