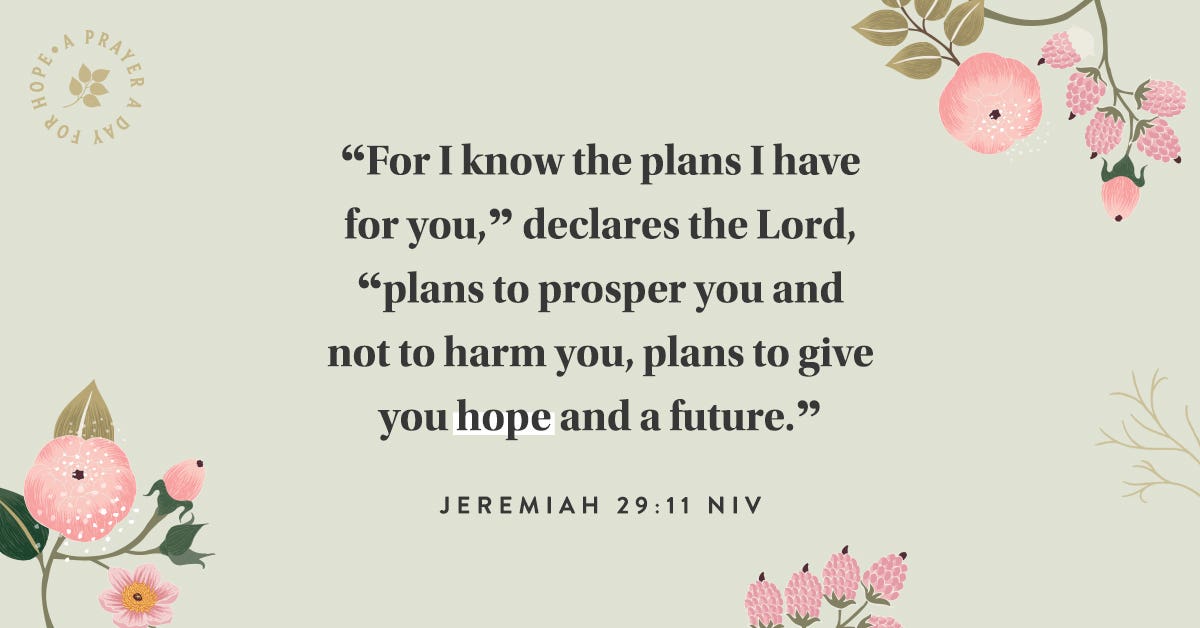 We also rejoice in our afflictions, because we know that affliction produces endurance, endurance produces proven character, and proven character produces hope. This hope will not disappoint us. (Romans 5:3-5 CSB)
Father, in my challenges and fears, hardships and unknowns, hope is my constant companion. This is because You are with me – I know this full well. And knowing You are with me – working Your good, showing Your provision, and growing me into the person You want – brings great comfort to my heart. Each moment I dwell on Your love and faithfulness, hope grows deeper into my heart and stronger into my spirit. My hope is in You. All praise to You. Amen.
This is an excerpt from A Prayer a Day for Hope and Encouragement from DaySpring. If you are enjoying this series, you can purchase the book to experience 365 days of prayers and Scripture for hope and encouragement.