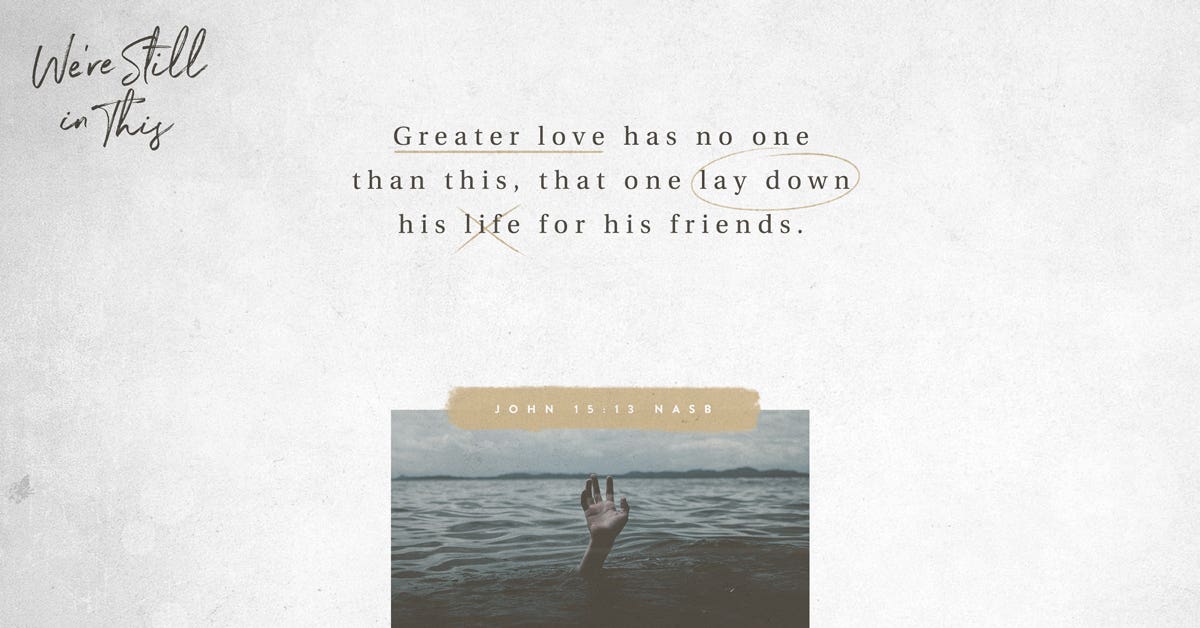 Set your minds on things that are above, not on things that are on earth. (Colossians 3:2 ESV)
Holding all things loosely feels like a modern-day translation of Colossians 3:2, doesn't it? When we hold all things loosely, it's our attempt as humans to follow Paul's call to loosen our grip on things of this earth while grabbing tightly to things above. At times that feels like walking on a tightrope – wobbling between hanging on too tightly to our earthly idols, yet trying with heartfelt sincerity to loosen those grips while looking to things above.
God knows our struggle and does not want us to be enslaved or in bondage to anyone or anything on this earth – whether it be of material value, occupational status and gain, or even a relationship that has caused us to shift our eyes away from Him. Humans think we know all things, and we get our minds set on proving it.
Paul uses reverse psychology as he says to set our minds on things above, not on things on earth. Learning to live with an attitude of holding all things loosely helps keep everything in perspective. Healthy relationships look up before they look to each other. Do you hold things loosely so that God can be preeminent in your life? Is He first?
Tangible Takeaway:
Read the following verses below:
"So we do not set our sights on the things we can see with our eyes. All of that is fleeting; it will eventually fade away. Instead, we focus on the things we cannot see, which live on and on" (II Corinthians 4:18 The Voice)
"Seek first the kingdom of God and His righteousness, and then all these things will be given to you too" (Matthew 6:33 The Voice)
How do these two verses apply to the phrase "holding all things loosely" in your life?
This is an excerpt from We're Still in This by Susan Goss. We are coming to the end of our We're Still in This series. If you have enjoyed this series, consider purchasing a copy of this new devotional book to continue diving deeper into the topic of Biblical relationships, or shop all DaySpring Books and Devotionals here.