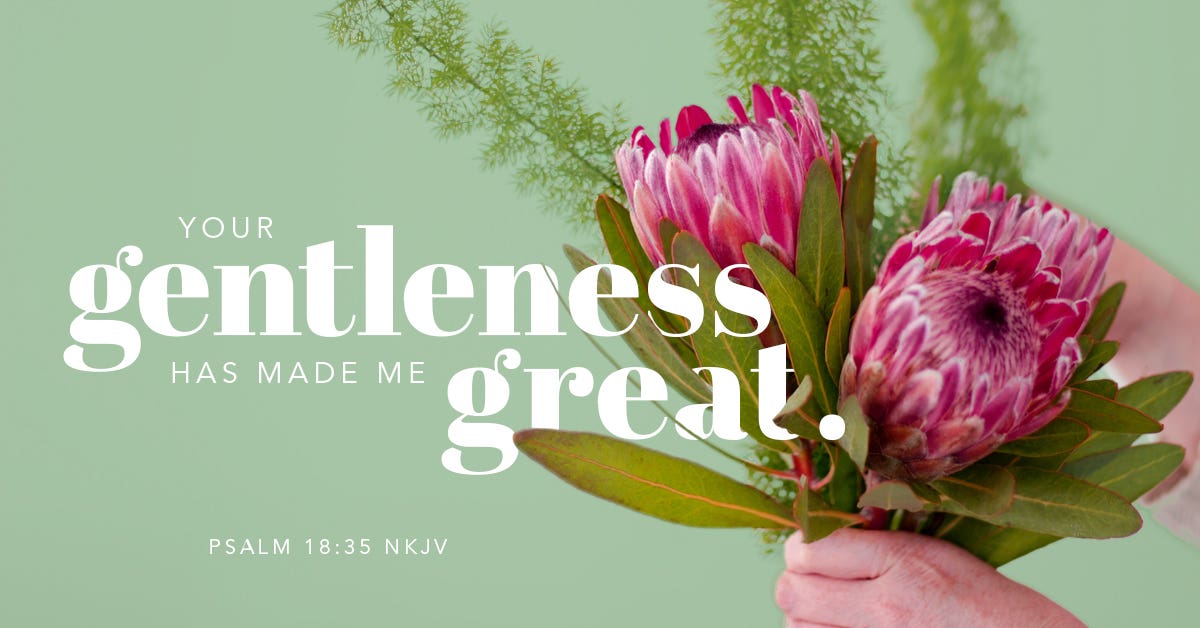 The gentleness of the most gentle, most loving, most merciful greets your day with a promise that He's put you on the way to great things. You don't have to worry about how you'll hold up through the storms; you're being held up by the One who chases them with peace, hope, joy, and a love that never lets up. Trust that you're on the path of divine purposes and know every step is guided with grace.
Let us pray:
Father, I trust You with the steps I take and the choices I make, knowing Your love leads me. Amen.
...Your right hand has held me up, Your gentleness has made me great. You enlarged my path under me, so my feet did not slip.
Psalm 18:35-36 NKJV
This message is an excerpt from the book God in Every Moment.