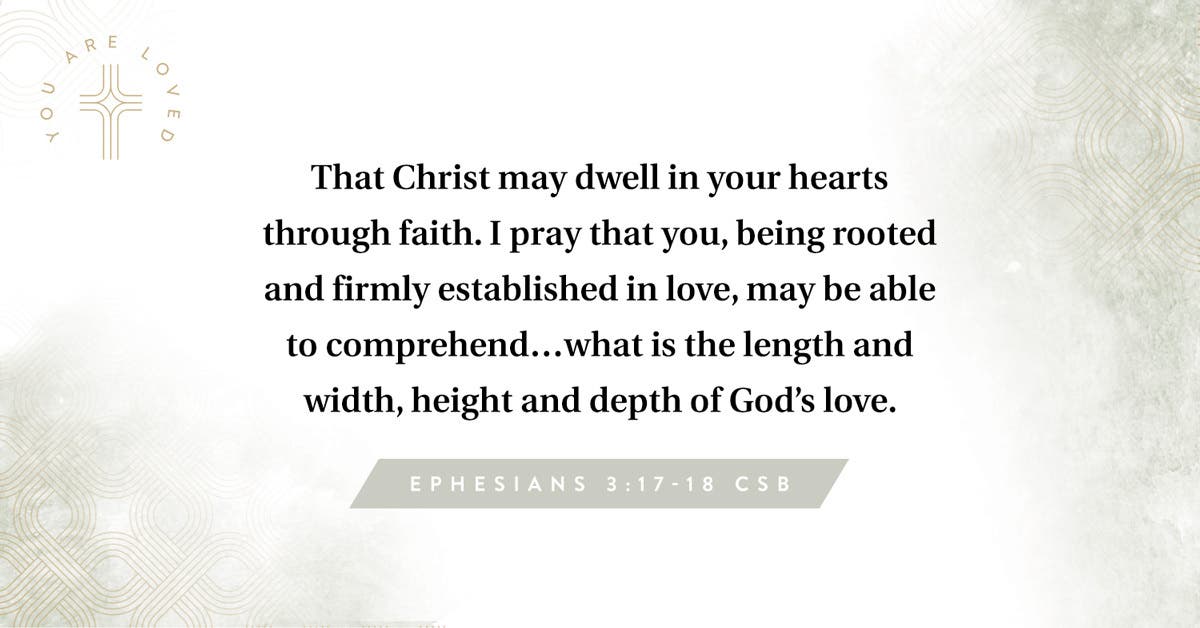 more than you've even dared to dream.
The hairs on your head are numbered
and the cares in your heart are too.
You are fearfully and wonderfully made
for a purpose and there is a good plan for you.
You are fully known and completely accepted
more than you can even imagine.
Father, the depth of your love for each of us
is a truth that profoundly changes everything—
one the world desperately needs to hear.
Today's Reading: Ephesians 3:18.
And may you have the power to understand, as all God's people should, how wide, how long, how high, and how deep his love is. (Ephesians 3:18 NLT)