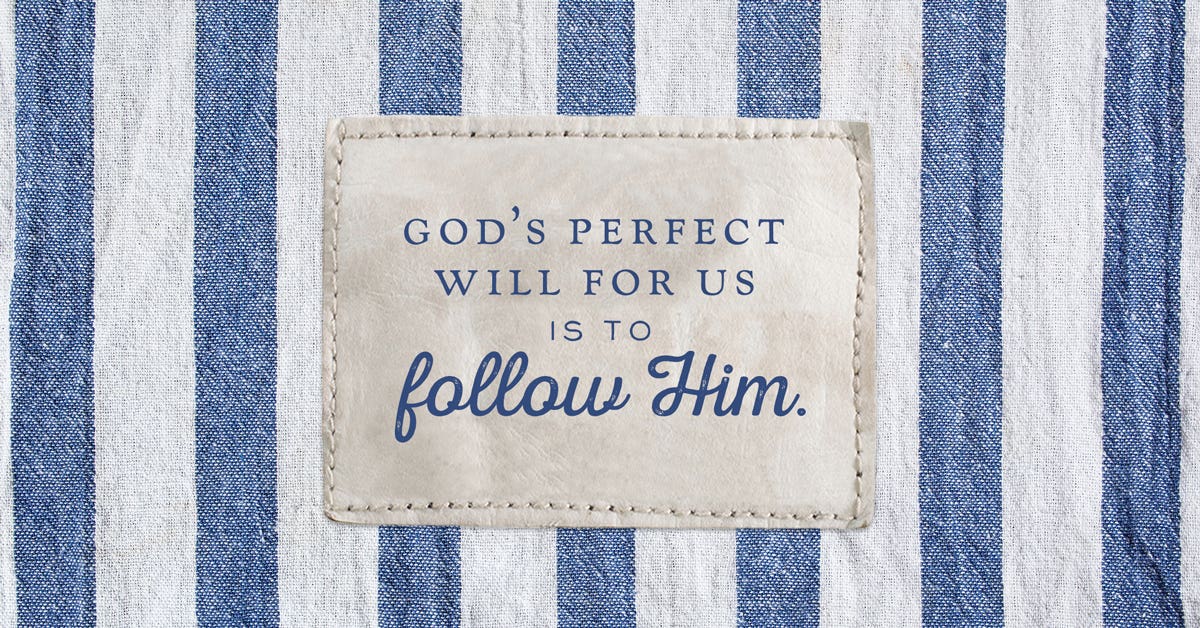 And do not be conformed to this world, but be transformed by the renewing of your mind, that you may prove what is that good and acceptable and perfect will of God.
Romans 12:2 NKJV
People often ask what the difference is between God's good, acceptable, and perfect will. Instead of splitting hairs over that question, however, consider this: there are really only two choices in this world, to do good and to do evil. As believers, we know that God wants us to do good according to His Word, which He has given us. This is His will for our lives. Many people believe they are good, but good without God is irreconcilable. No one can pole vault from the earth to the moon, and no one is good enough or strong enough to get to heaven without God.
FAITH CHECK
God's perfect will for us is to follow Him, share the gospel message of salvation with others, and do His will on the earth. If we continue to follow Him and live according to His Word, the Bible, we will accomplish His perfect will in our lives.
-----------
This is an excerpt from Sweet Tea for the Soul. Shop our books to read more down-home devotions just like this one.