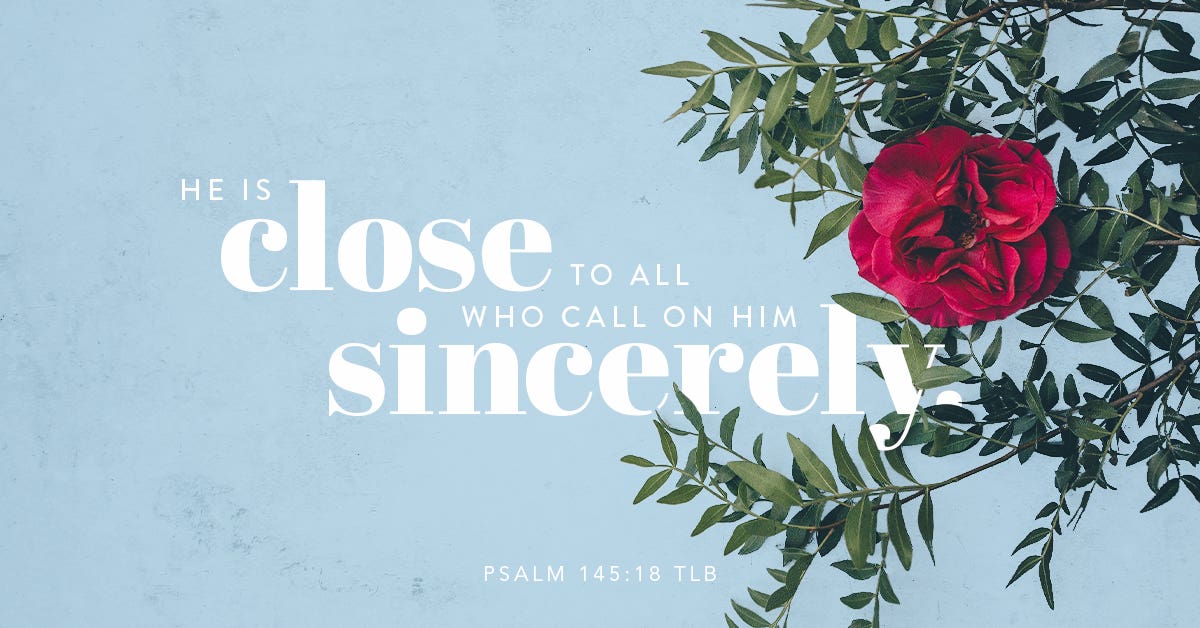 God sees your heart and hears your voice. He knows that trusting Him is one of the bravest things you do. He's working out your hopes and desires, and He knows that when He brings them to pass they'll bring a joy you've never felt before. Breathe in the moments today, smile, and know He's close—with all the comfort and courage you need.
Let us pray:
Father, I trust You. I put my hope and my day in Your hands.
He is close to all who call on Him sincerely. He fulfills the desires of those who reverence and trust Him…
Psalm 145:18-19 TLB
This message is an excerpt from the book God in Every Moment.