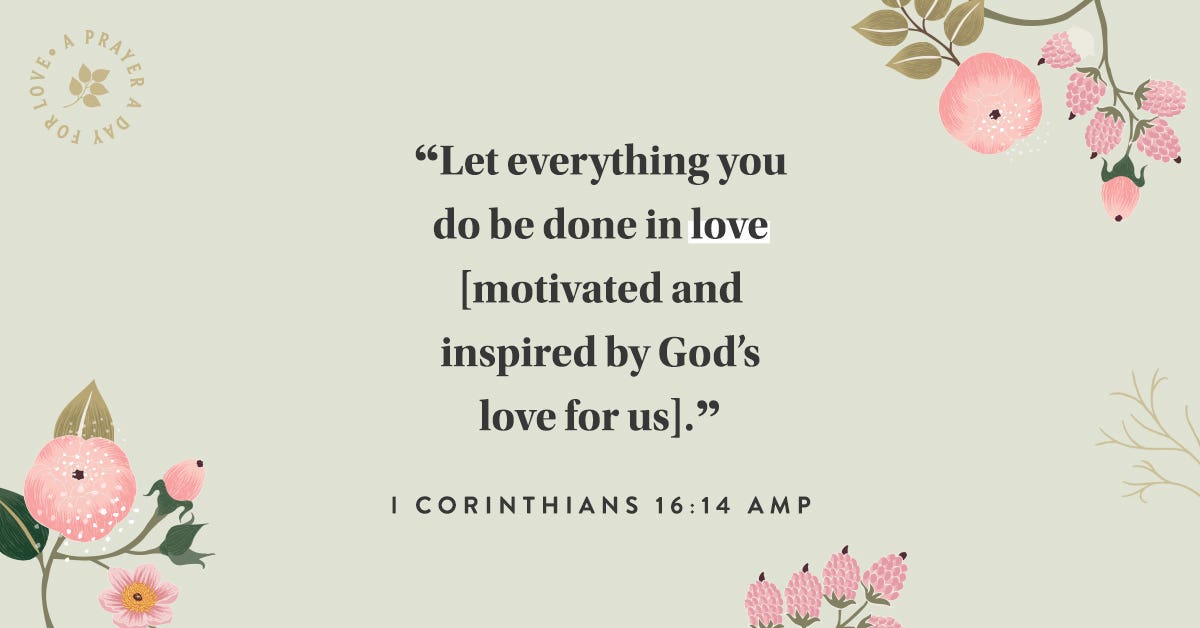 Your steadfast love is before my eyes, and I walk in faithfulness to You. (Psalm 26:3 NRSV)
Father, I look around and see touches of Your love everywhere. Your provision, Your protection, Your healing, and Your saving grace – Your presence is abundant. I walk in faithfulness to You today, knowing and trusting that I am Your child, and that You reign in my life. I open my mouth with praise and thanksgiving, and I open my heart to let in Your love, today and every day. I remain committed to Your ways and walk in faithfulness to You. In Christ's name.
Amen.
This is an excerpt from A Prayer a Day for Hope and Encouragement from DaySpring. If you are enjoying this series, you can purchase the book to experience 365 days of prayers and Scripture for hope and encouragement.