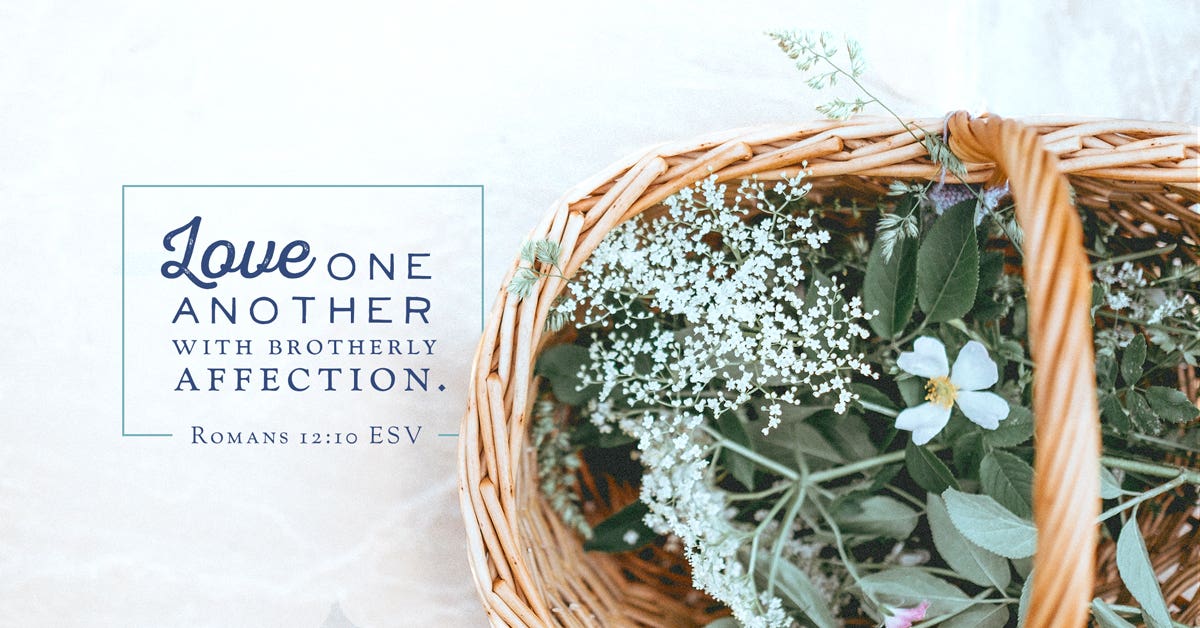 Be devoted to one another in love. Honor one another above yourselves.
Romans 12:10 NIV
When a mama or a grandmamma or an auntie tells you, "Gimme some sugar," you can be certain she's not asking for a spoonful of sweet stuff for her coffee. She's asking for a big sloppy affectionate kiss. In the Bible, kisses on the cheek were a customary manner of salutation or mark of respect among relatives. In the early church, a kiss offered as a salutation was symbolic of wider Christian fellowship and brotherly love. Affection is a sweet and simple way to show those around you that you care.
There are many ways to show your affection for others. In the South, some people express their love through food. It is not uncommon for new neighbors to find a sweet potato pie or a casserole or even a delicious peach cobbler with homemade hand-turned vanilla ice cream at their door. Other people will mow your lawn when you're sick, or help pay your bills when you're out of work.
FAITH CHECK
Human contact and interaction are as necessary to life as food and water. Affection is a way of showing others they are important to us. Whatever way you show your love, through touch or food or thoughtful deeds, you are showing a fellow human being that you care about them. And that kind of sugar is the sweetest of all.
-----------
This is an excerpt from Sweet Tea for the Soul. Shop our books to read more down-home devotions just like this one.