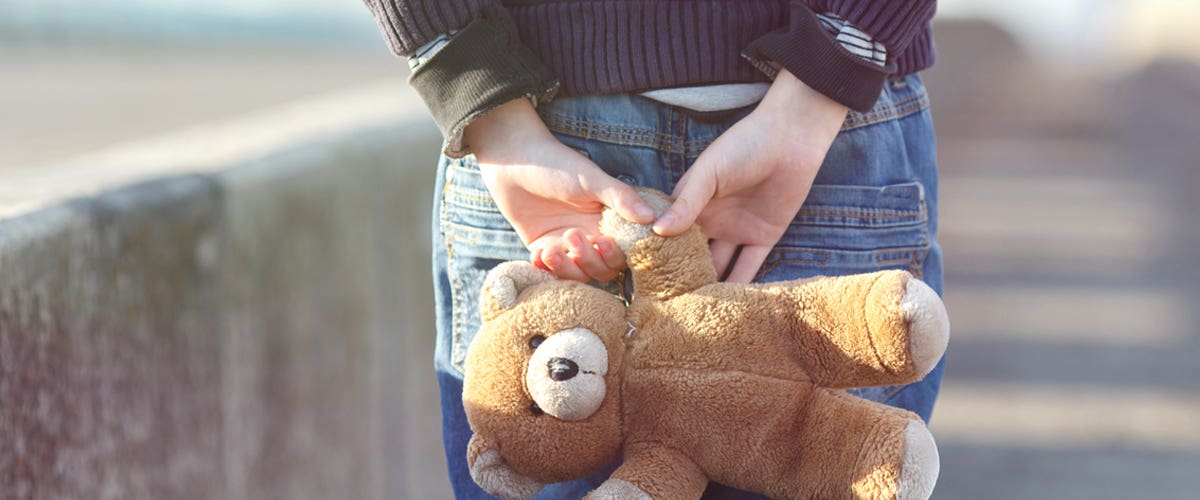 I bounced up the stairs of the two-star Budget Suites, excited to sleep in a bed for the first time in weeks. My family had been in transition for most of my childhood. We moved multiple times, and I attended multiple elementary schools (at times, switching teachers and towns two to three times a year). Each time, I followed with the flow of our family's nomadic rhythm. Upon making new friends (which never came easy to me being forever the "new kid" in school), I would inevitably face a daunting question: "Why does your family move so much?" How I longed to have a definitive answer.
As a child, all I knew was that times were tough for my family. My parents had four children in total, two boys and two girls. By the time they had me, their fourth child who came as a bit of an unplanned shock, they were already raising a 10, 9, and 7 year old. My parents were doing the best that they could with what they had. Raising a family of six (plus a dog) demands finding creative ways to save money wherever we could. My family would embrace opportunities to eat out at nice restaurants only if they knew we could feast on a good special. Yet, as one of the children, we never knew if we were going to eat canned beans and weenies or delicious cheddar biscuits from Red Lobster and unlimited shrimp and lobster week to week. We shifted from feast to famine on a semi-regular basis. Fried spam sandwiches and goulash were more the norm. Anything not canned or boxed was a luxury. So much so, I remember getting oranges and apples in my Christmas stocking as though it was the finest chocolate candy.
One season I remember vividly, though I can't recall how we got there. Our family was moving from Arkansas to Texas when I was nine years old, which meant I had to say goodbye to the only best friend I had ever made. I was gearing up for another new school and with more new friends… again. The drive was hot and depressing. As I would stare out the window, I would fixate on the grass against the pavement border as it blurred through city, county, and state lines. I would envision the moments just spent with my best friend, Amy, walking to the local pizza barn to share an order of mozzarella sticks before Wednesday night services at church. I'd recall how we discovered a sprinkler on her trampoline was the perfect substitution for a big, city waterpark in the heat of summer. And, as my eyes would catch the reality of the moment as the blur of grass and pavement took their normal form from slowing down to endure a stoplight, I knew Amy was about to be five hours away and I was being demoted from being someone's "best friend" to reclaiming the name I hoped I would never know again: the "new kid."
What's worse, upon arrival, I learned that a home or apartment wasn't waiting for us when we arrived. Our six-person family had no choice but to make a navy blue Econo-van our primary residence.
Such a situation would destabilize the worlds of most nine-year-olds, maybe even send them into a panic. And certainly this was not great news. Details are cloudy as I look back nearly three decades later, but I recall feeling strangely comfortable in this season. Though we didn't have a house, our family was still strong and loving. And something inside of me—call it a childlike intuition—just knew that joy didn't spring from "things." It bubbled up from a deeper well.
Nine-year-old Candace made an unconscious decision to find happiness in homelessness.
…I remember the first time I met Joy. I had seen her cousin, Happiness, show up in snatches of my life as I would laugh at the dinner table while my brother, David, would entertain us with comical stories from his day. (I think he had a personal mission and tally count going under the table to see how many times he could break my dad and cause him to laugh). I remember Happiness as I would sled with my siblings down the biggest hill we could find with snow while we lived in a small suburb in Colorado. Happiness had been a longtime friend in my home. She showed herself with every received Christmas wish, every new toy, every laugh while watching our family-favorite sitcoms or blooper home videos shows.
Yet, Joy. She was different. Joy was a newfound friend in this new season of leaving a life I loved for a life that seemed uncertain, depressing, and in all honesty, seemed to be a severe setback. Yet, I remember meeting her in those unsure days. Joy brought me more than a laugh or wish granted. She offered me contentment, comfort, and peace that I couldn't explain, even when circumstances on the outside didn't look so bright. I didn't meet Joy in a highlight reel moment. I first encountered true joy in the RV park somewhere between Arkansas and Texas in an Econo-van.
This is an excerpt from the book Laugh It Up: Embrace Freedom and Experience Defiant Joy by Candace Payne. DaySpring is excited to partner with Candace, aka "Chewbacca Mom," to help her on her mission to inspire people to fight for their joy. Check out her Laugh It Up book & Bible journaling kit to study how to embrace freedom and experience defiant joy. To find out more about Candace, check out our author profile: Meet Candace Payne and be sure to check out our Exclusive Q&A with her.
Copyright © 2017 by Candace Payne. Used by permission of Zondervan. http://www.zondervan.com/. All rights reserved.
Looking for more inspiration? Browse our entire Devotional Library and sign up for our e-newsletter to receive free articles, updates from our Ecard Studio as well as exclusive deals.