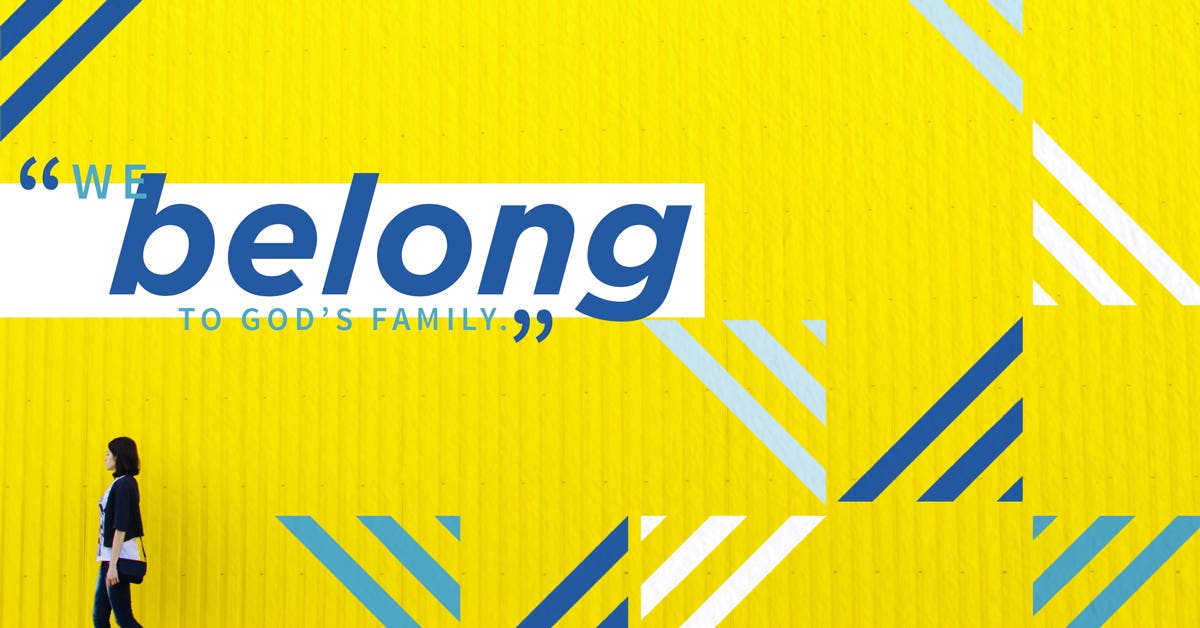 We belong to a family, whether by birth or adoption or marriage or friendship, and it's there that we can relax and be ourselves. We have a name among these special people, and a place where we care for them as they care for us. Yet even if something happens and we find ourselves on the outside, one fact remains. We belong to God's family.
In the Bible, God reveals Himself to you as your heavenly Father, and the reference to kinship isn't mere sentiment. God knows how important it is for you to belong to a family, that's why He takes His place as the head and foundation of all families. As His beloved child, you belong to it by creation and remain an active, engaged member of it by faith. Within His family, you have an identity and a purpose. Through the ministry of the Holy Spirit in your heart and your fellow family members, your soul is nurtured and your hands and feet equipped to take on your work in the world.
Give thanks for the family given to you by birth, circumstance, or life stage. And don't forget to mention your God-given family—His.
You are now citizens together with God's people and members of the family of God.
Ephesians 2:19 GNT
For more encouraging devotionals, like this one, we invite you to read Shouts of Joy—a book designed to remind all of the goodness of their heavenly Father.