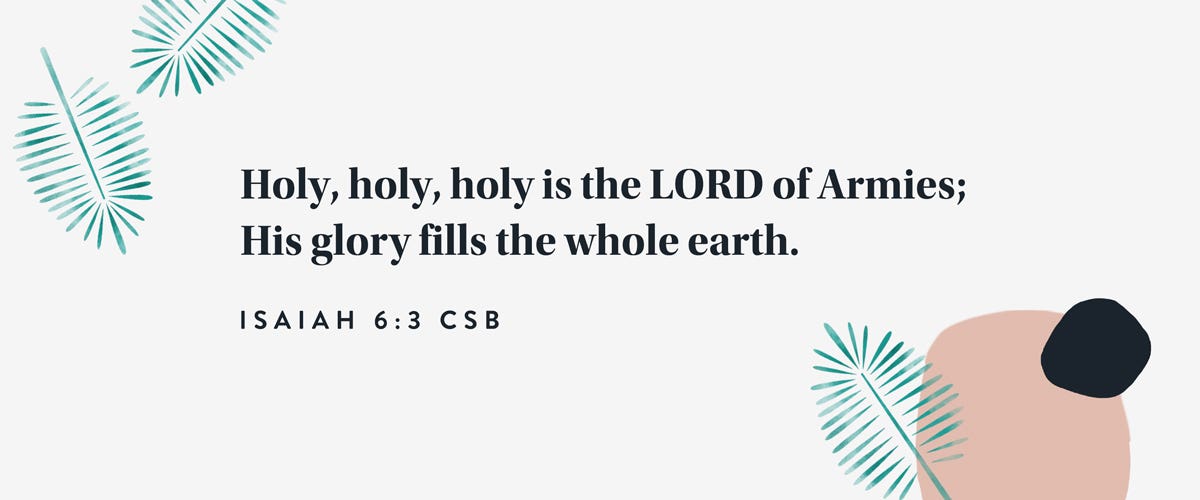 In the year that King Uzziah died, I saw the Lord seated on a high and lofty throne, and the hem of his robe filled the temple. Seraphim were standing above him; they each had six wings: with two they covered their faces, with two they covered their feet, and with two they flew. And one called to another:


Holy, holy, holy is the LORD of Armies;
his glory fills the whole earth.


The foundations of the doorways shook at the sound of their voices, and the temple was filled with smoke.


Woe is me for I am ruined
because I am a man of unclean lips
and live among a people of unclean lips,
and because my eyes have seen the King,
the LORD of Armies


Then one of the seraphim flew to me, and in his hand was a glowing coal that he had taken from the altar with tongs. He touched my mouth with it and said:


Now that this has touched your lips,
your iniquity is removed
and your sin is atoned for.
(Isaiah 6:1-7 CSB)


Like Isaiah, I know how it feels to be confronted with the overwhelming goodness of the Almighty God at the same time I'm breathtakingly cognizant of my own failure and fallibility. The gap between His perfection and my brokenness is just too wide to bridge. The valley between us is just too deep to cross. I wouldn't even know where to start.


Do you know how that feels?


I don't know if I can do this.


There are too many sins to atone for.


I don't know where to begin.


It's true. We can't do this. We can't atone for all of our sins. And, unfortunately, forgetting forever isn't really an option. But we are not left hopeless in the face of our reckoning and realizations. We are not left alone to try to fight and work until we collapse under the weight of our humanity. Now, we are not hopeless, and we are not alone because we have Jesus on our side.


God, You are so mighty and powerful and good. You are perfect. You are holy. And, Lord, I am not. I am so far from holy or good that at times it feels like I can't even see good – or You – from here. When I face the things I've done, I'm overwhelmed with grief and shame, and I don't know how I can ever face You. But You are so kind and gracious and merciful, Lord. You know just how very human I am, and yet You reach out to me anyway. You offer me the biggest and best gift of all: forgiveness. And You give me the strength to accept that forgiveness and move forward. You have done the work that I can't do; You have paid the price for my sins. For that I am eternally grateful. Thank You, God. Thank You so much. I love You. Amen.