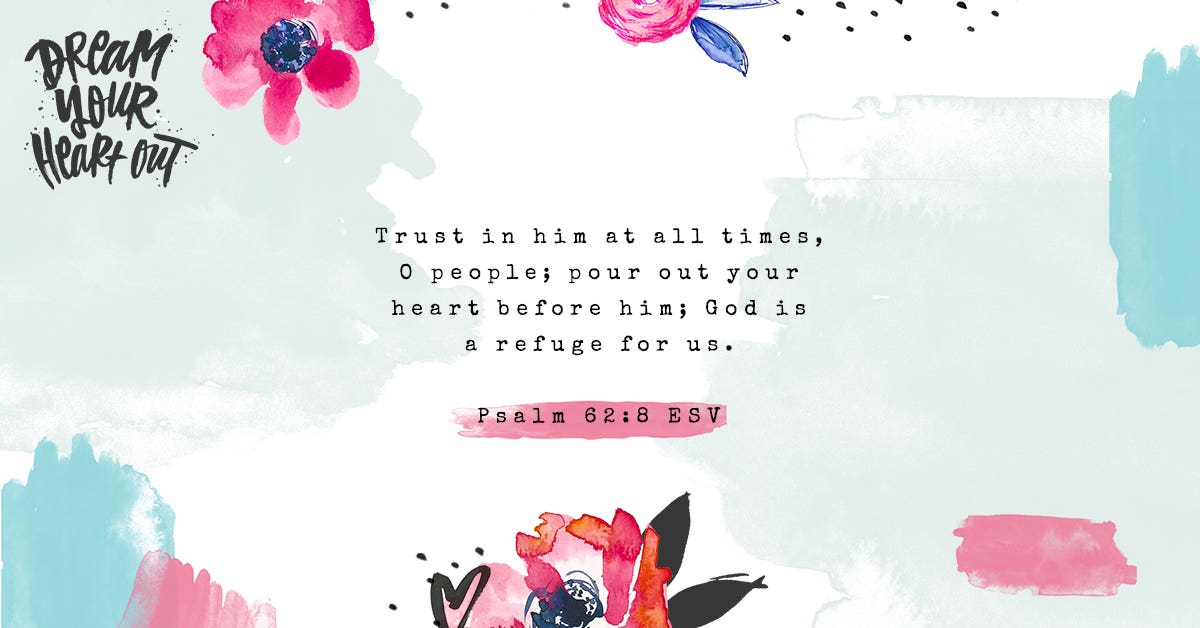 Everyone's talking about dreaming these days. There are cute wall hangings in every store with bold, bright colors reminding you to dream big. To outdream yourself. That your dream is achievable. And even to Dream Your Heart Out. Doesn't it sound so exciting? Like you just want to throw caution to the wind, pursue your passions, and always live like the sky is the limit. Sometimes God-given dreams are placed in your heart and they ignite a fire in you that becomes relentless. It takes a lot of trust in the Lord and a lot of confidence in Him to remember that He can do immeasurably more than you could ever imagine or dream of in your life. God can't wait to align your desires to His when you trust in Him with all of your heart!
So let us come boldly to the throne of our gracious God. There we will receive His mercy, and we will find grace to help us when we need it most. (Hebrews 4:16 NLT)
Now glory be to God, who by His mighty power at work within us is able to do far more than we would ever dare to ask or even dream of – infinitely beyond our highest prayers, desires, thoughts, or hopes. (Ephesians 3:20 TLB)
Trust in Him at all times, O people; pour out your heart before Him; God is a refuge for us. (Psalm 62:8 ESV)
Prayer:
Lord, help me to trust You with my deepest dreams and greatest passions. I surrender them now to You.
This is an excerpt from 100 Days to Dream Your Heart Out by Katy Fults - a devotional book released by DaySpring publishing. Learn more about this book, or shop other books & devotionals from DaySpring.