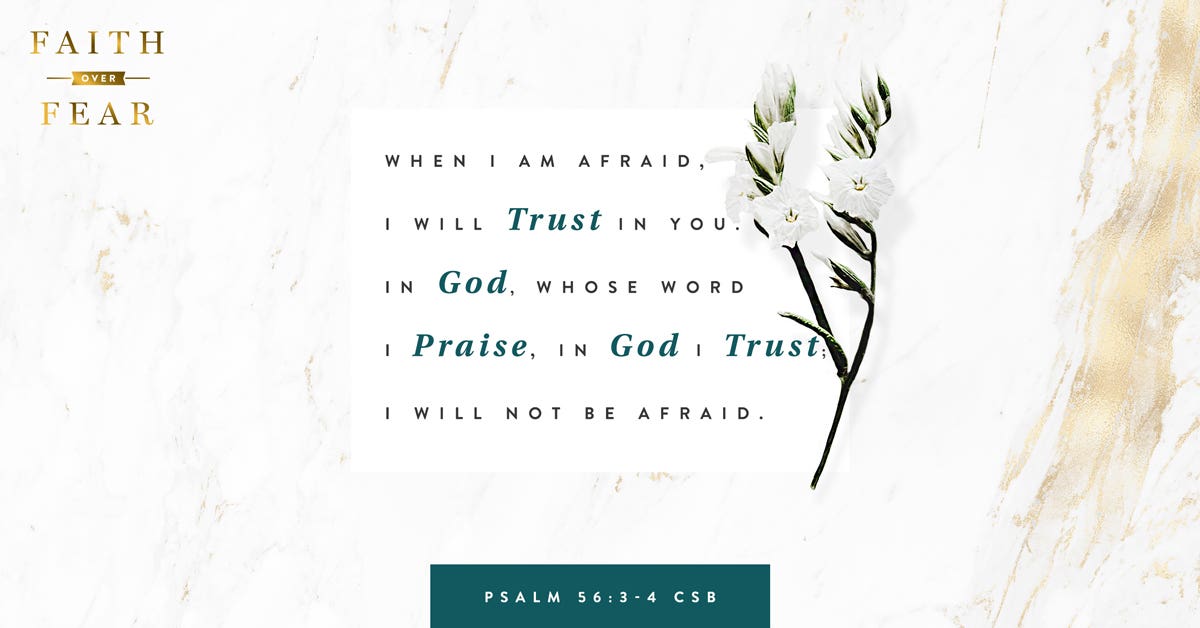 Are you waiting for fear to subside before taking the next steps toward a dream? Are you hoping your fear will dissipate before moving toward fulfilling God's call on your life? Waiting and hoping are not bad. It's good to be cautious and wise – as long as you're sure that's what God is telling you to do. But if He is the one waiting on you, it's different. Your disobedience can actually be adding to your fear. So if the latter is the case, do it afraid. Take the first step in spite of your fear. As soon as you do, trust Him to fill you with courage, even excitement, and help you in ways you never thought possible. He will be faithful to help and to hold you together, because He will not abandon those in whom He lives – and He lives in you.
Even when we are too weak to have any faith left, He remains faithful to us and will help us, for He cannot disown us who are part of Himself, and He will always carry out His promises to us. (II Timothy 2:13 TLB)
He said to me, "My grace is sufficient for you, for my power is perfected in weakness." Therefor, I will most gladly boast all the more about my weaknesses, so that Christ's power may reside in me. (II Corinthians 12:9)
[Jesus] was crucified in weakness, but He lives by the power of God. For we also are weak in Him, but in dealing with you we will live with Him by God's power. (II Corinthians 13:4)
I am the Lord your God, who holds your right hand… I will help you. (Isaiah 41:13)
Lord, forgive me for any of the ways I've held back from Your leading because I listened to my fear more than I relied on You. Be with me now as I take steps toward the convictions I know You've placed in my heart. I hold fast to Your promise to help me.
----------------------
This is an excerpt from 100 Days of Faith Over Fear by Lisa Stilwell. If you are enjoying this series, consider purchasing a copy of this new book to bless someone that could use daily words of encouragement. Shop all DaySpring Books and Devotionals.