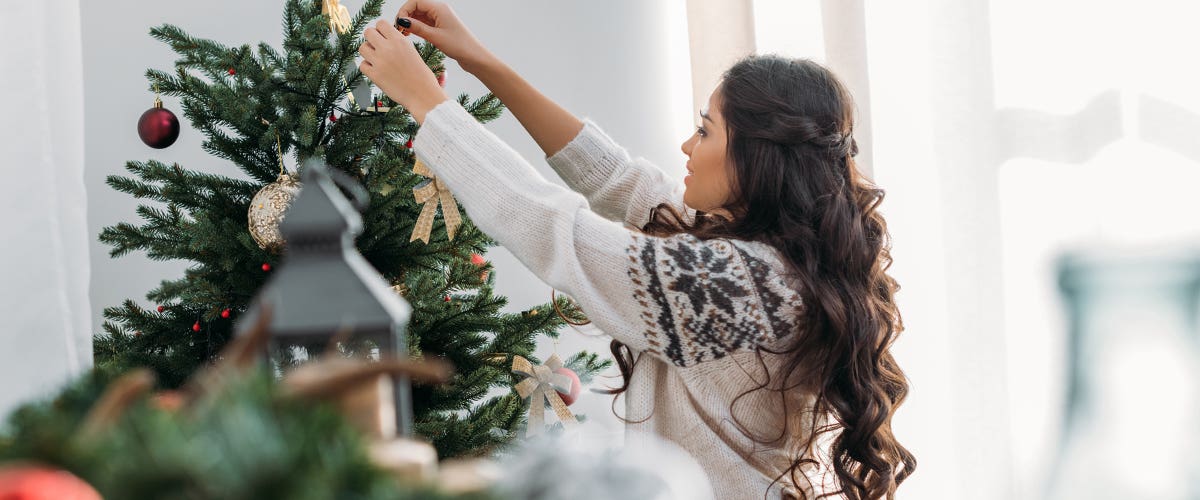 In the next few weeks, maybe you'll decorate your Christmas tree, set up your nativity scene, hang up ornaments, dust off your holly wreath, or host a few small, intimate get-togethers—all in anticipation of the big day! And each little decorative piece of art you pull out of your holiday storage closet brings with it warm memories of heartfelt joy, and maybe a little smile as you "deck the halls" while humming your favorite Christmas song. Am I right? At DaySpring, we encourage you to embrace this feeling and hold it close throughout the entire season—fully focusing on the birth of our King!
A great way to keep God at the center of the holiday is to fill your home with meaningful messages of His love! With this in mind, we collected a "staff picks" favorite Christmas decorations list just for you in the hopes that the same pieces that inspire us will also inspire you and your family this holiday season. Explore this Christ-centered Christmas décor to find meaningful ways to fill your home with joy and excitement at His arrival.
1) Merry Christmas Throw with Trivia Cards and Conversation Starters
2) Geometric Wreath with Medallion Messages
3) Emmanuel Christmas Card Holder
4) Heaven and Nature Sing - Christmas Carol Ornament Book
5) A Thrill of Hope Mug with Christmas Ornament
Do you have a favorite Christmas decoration that helps you remain focused on Jesus during the busy holiday season? Tell us about it by posting a picture of it on our Facebook page. Looking for more Christmas décor? Check out our entire selection of Christmas décor and tableware today.
Also, be sure to check out the Christmas category in our Devotional Library for gift ideas, devotionals and more ways to prepare your heart for the Christmas season.