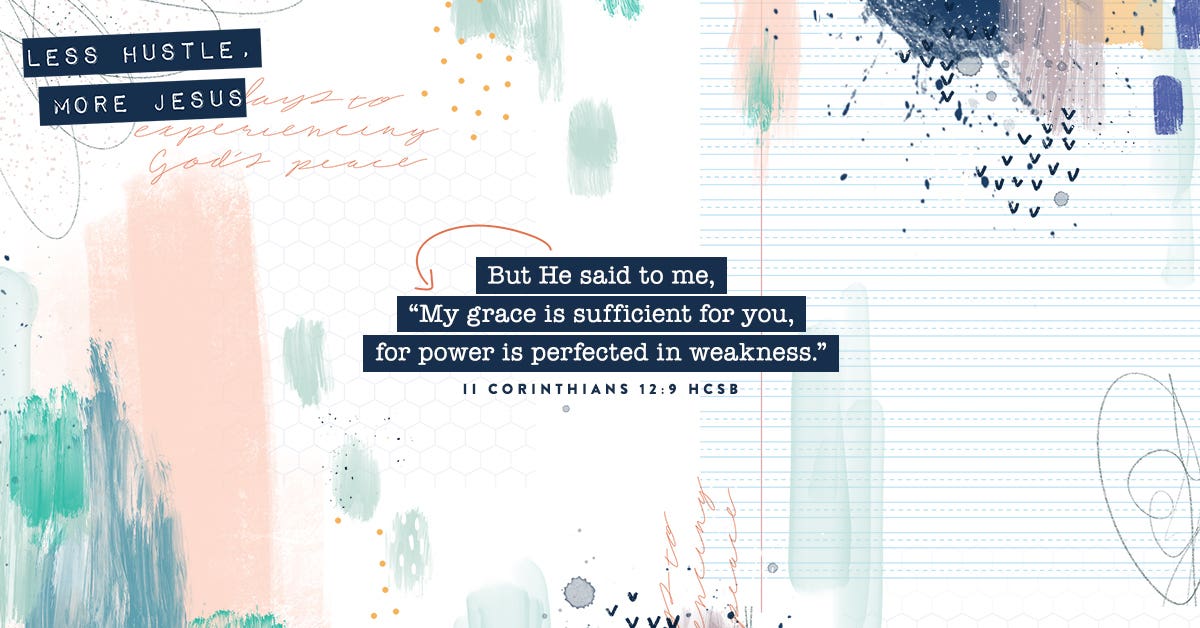 Wouldn't it be amazing to find a soft spot, flop down, and just be every once in a while? To stop the chores and the calls and the calendar chaos and do nothing but breathe? Well, guess what? You can! But only if you choose to. Beware of the constant energy that propels you to do more, be more, fix more, and achieve more – it doesn't own you. No one does but Christ alone, and His burden is light. You're the one who shifted into third gear in the first place, and you're the one who can put on the brakes anytime you need. Don't fall for the lie that it all has to be done now, done perfectly, and done by you. You may do it all eventually (but, news flash – the world won't end if you don't).
Do you know that your body is a temple of the Holy Spirit within you, whom you have from God? You are not your own, for you were bought with a price. So glorify God in your body. (I Corinthians 6:19-20 NIV)
Then, because so many people were coming and going that they did not even have a chance to eat, He said to them, "come with me by yourselves to a quiet place and get some rest." (Mark 6:31 NIV)
Keep company with Me and you'll learn to live freely and lightly. (Matthew 11:30 MSG)
In peace I will lie down and sleep, for You alone, O Lord, will keep me safe. (Psalm 4:8 NLT)
Jesus, I carry so much that You never intended me to. I need Your wisdom to make priorities and Your grace to heal perfectionism. Thank You for never giving up on me.
This is an excerpt from Less Hustle, More Jesus by Shanna Noel. If you are enjoying this series, consider purchasing a copy of this book to bless someone that could use daily words of encouragement to rest in God's peace. Shop all DaySpring Books and Devotionals.