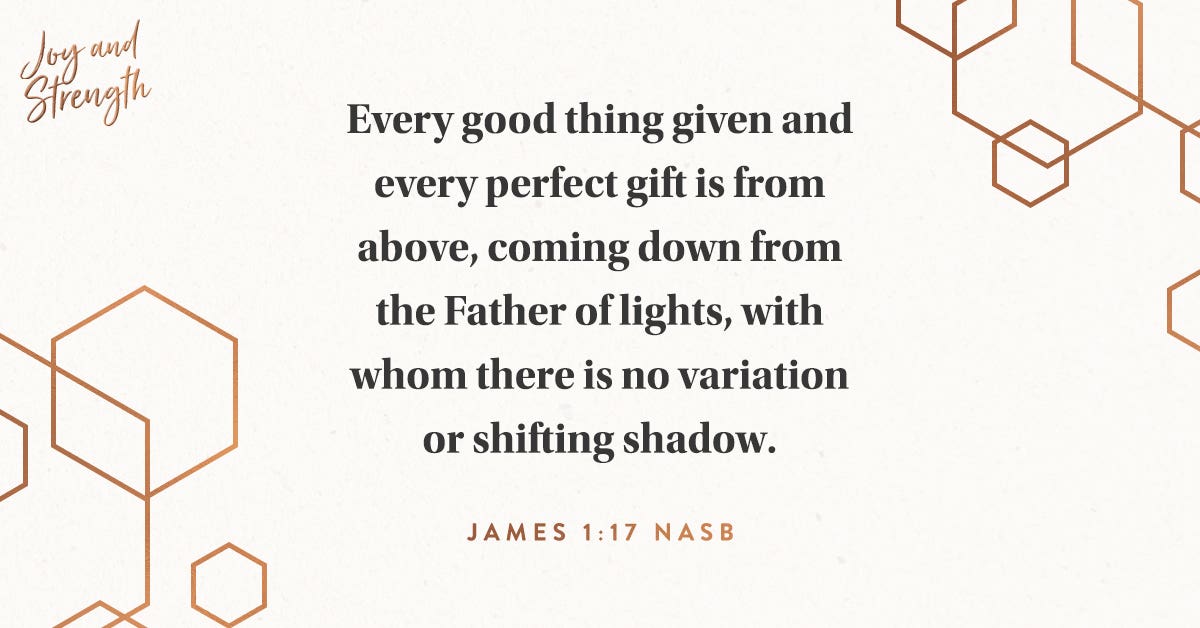 Have you ever noticed how contagious generosity is? When I see someone going out of their way to help somebody else, I'm inspired. It makes me want to do the same.
That ripple effect of kindness has to be God at work in our lives – it just can't be a coincidence that when the person ahead of you in the drive-through line offers to pay for your order, you suddenly want to pay for the car behind you. Scientists say that the boost of happiness we feel in that moment is a chemical reaction within our bodies. Yes, sure. But I also believe it is God smiling on us with pleasure.
I'm guilty, though, of sometimes being so focused on my to-do list that I forget to be looking out for ways to surprise people. Nevertheless, I want to get better at passing along the blessings. Maybe as we make acts of kindness contagious, others will join with us to pay it forward until no one is left untouched. Wouldn't that be something? May it start with you and me, starting today!
I have willingly given all these things with an upright heart, and now I have seen Your people who are present here giving joyfully and willingly to You. (I Chronicles 29:17 HCSB)
I bring You open hands and an open heart today, God. Open my eyes as well so that I don't miss that person You want me to bless.
This is an excerpt from 100 Days of Joy and Strength by Candace Cameron Bure – a devotional book released by DaySpring publishing. Learn more about this book, or shop other books & devotionals from DaySpring.