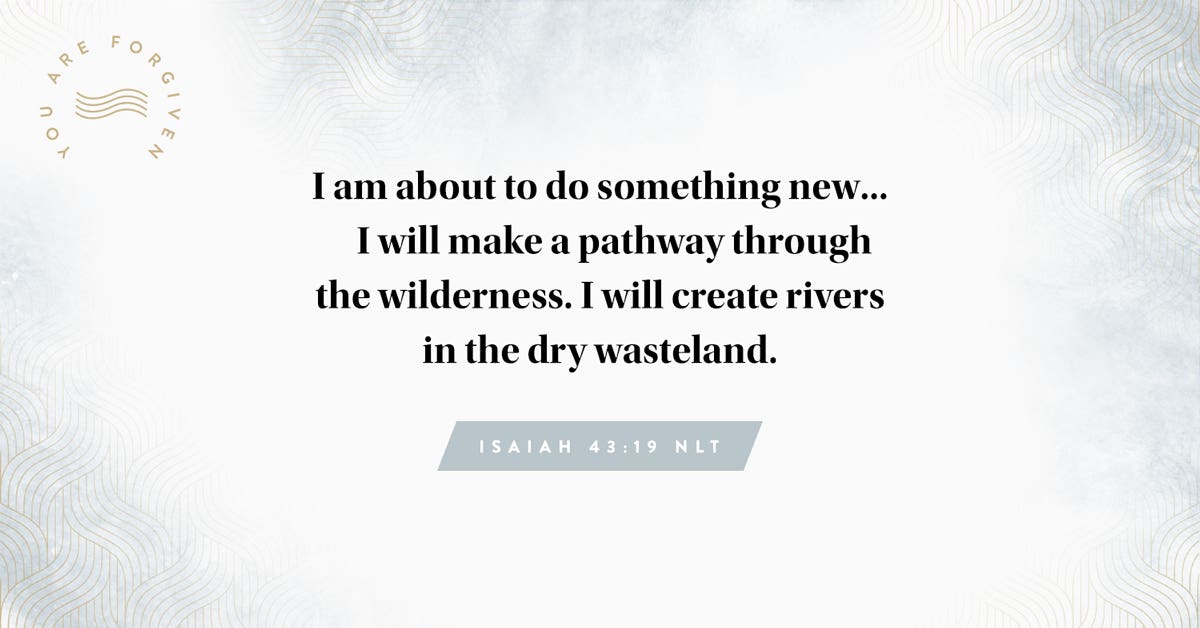 "Come now, let's settle this," says the Lord. "Though your sins are like scarlet, I will make them as white as snow. Though they are red like crimson, I will make them as white as wool." Isaiah 1:18


You stroll along the wooded path to your favorite stream.
Ahhhh. . . . That pure, cool water tumbling down the hillside summons you.
You sit on a stone, yank off your sandals, and ease your feet into the waters.
You splash a bit. You wiggle your toes.
The dust and grime that had collected on your feet go right down the hill, never to be seen again.
You could try to take note of where it goes, think about it, even pursue it, but it doesn't matter.
The dust and grime are gone.


So, you just enjoy the beautiful feeling of being clean.
The Lord can remind us in a thousand different ways of his cleansing power. The supernatural power to wash away our sins. Ahhh, Christ, the cleansing and refreshing relief that humankind has been waiting for.
God, help us drench our souls in your purifying, soothing, and reviving waters of forgiveness and mercy. Then help us to no longer search for what has been washed away but instead enjoy the beauty of being clean.