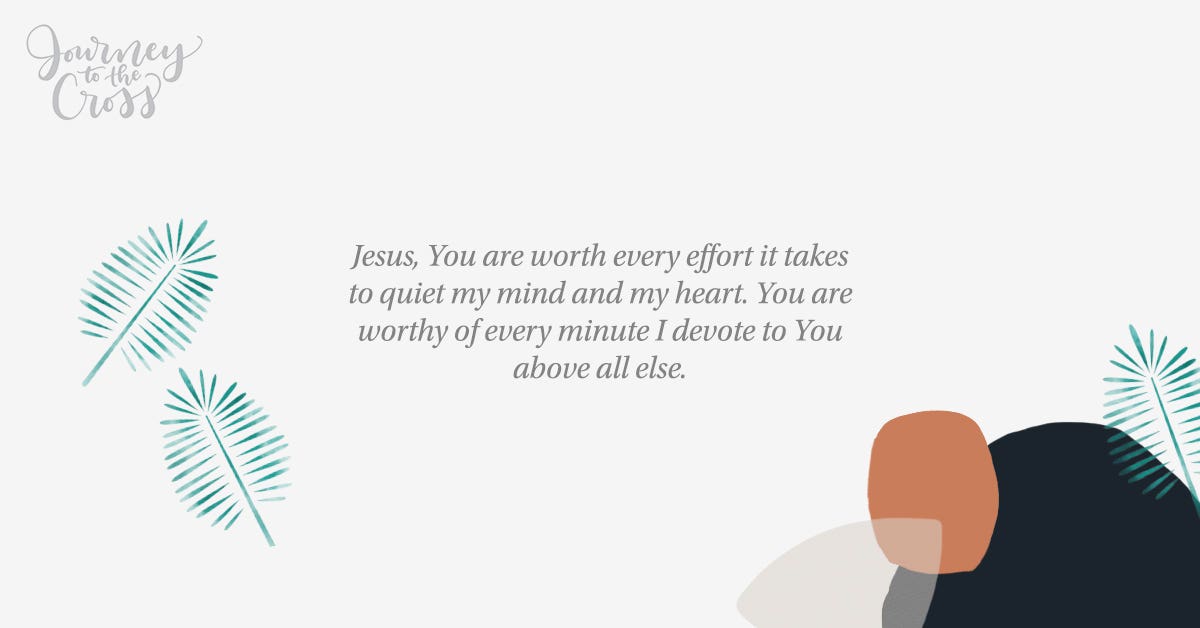 As you grow closer to God during this time, meditate on not just what He's done for you but also who He is. Reflect on the characteristics of God.
Infinite and Eternal
"I am the Alpha and the Omega," says the Lord God, "the one who is, who was, and who is to come, the Almighty." (Revelation 1:8 CSB)
Omnipotent (All-Powerful)
Jesus looked at them and said, "With man this is impossible, but with God all things are possible." (Matthew 19:26 CSB)
Omniscient (All-Knowing)
Lord, you have searched me and known me."
You know when I sit down and when I stand up;
you understand my thoughts from far away.
You observe my travels and my rest;
you are aware of all my ways.
Before a word is on my tongue,
you know all about it, LORD.
(Psalm 139:1-4 CSB)
Merciful
But God, who is rich in mercy, because of his great love that he had for us, made us alive with Christ even though we were dead in trespasses. You are saved by grace! (Ephesians 2:4-5 CSB)
Just
Turn away from evil, do what is good, and settle permanently. For the LORD loves justice and will not abandon his faithful ones.
They are kept safe forever, but the children of the wicked will be destroyed. The righteous will inherit the land and dwell in it permanently. (Psalm 37:27-29 CSB)
Loving
Dear friends, let us love one another, because love is from God, and everyone who loves has been born of God and knows God. The one who does not love does not know God, because God is love. (I John 4:7-8 CSB)
This is an excerpt from Journey to the Cross: Forty Days to Prepare Your Heart for Easter, from the (in)courage community. If you are enjoying this series, you can purchase the book to experience forty days of encouragement and guided Scripture, reflections, and prayers.