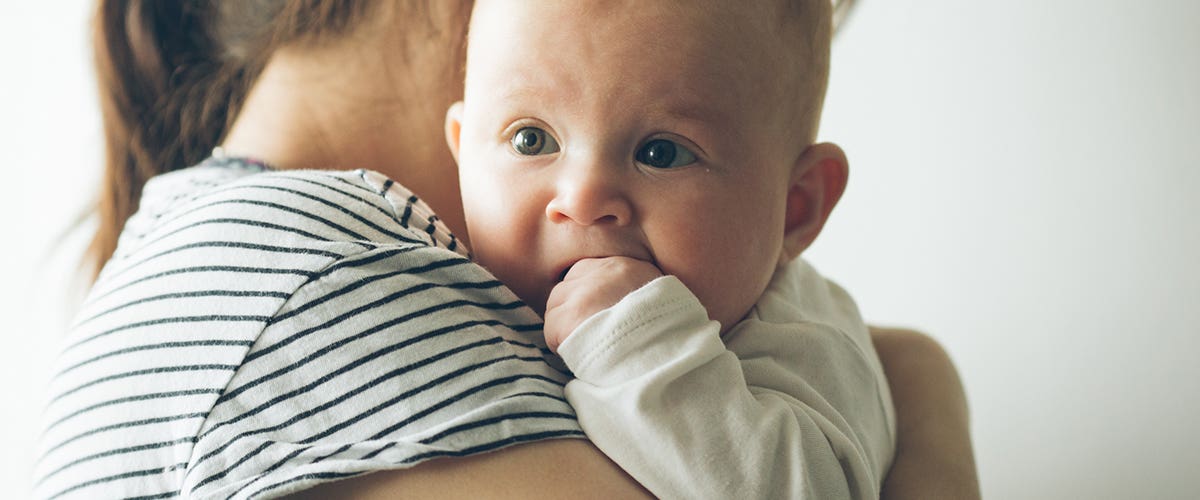 When our first baby was born, I was completely overwhelmed. Yes, with love and gratitude for the privilege of becoming a mother. But also exhaustion from sleepless nights, fear of doing it all wrong, and a general sense of anxiety about everything. That's why, when it comes to helping other new parents make the adjustment, I look for opportunities to go beyond the usual drop-off-a-meal-and-run scenario.
Know someone who's bringing home a newborn soon? Here are 5 ideas for helping them in meaningful, long-lasting ways. And even if you aren't aware of a need today, at some point these are sure to come in handy!
Deliver a Nap
This is one of the most important things we can do for sleep-deprived parents. Good rest helps lay the foundation for physical health, mental stability, and even spiritual vitality. If you really want to bless a new mom or dad, don't just ask them how the baby's sleeping - find a way to get them some rest! Offering to show up early to care for the baby (even for an hour) while they nap can help them survive the night. (Be a vessel for Jesus' promise to those who are weary in Matthew 11:28!) Knowing someone is coming to the rescue will ease the sense of dread that may happen toward sunrise.

Take On Some To-Do's
There's always something to be done to keep a household running. Dishes. Laundry. Diaper duty. Arrange to stop by when it's convenient for them, and do whatever needs doing. Go beyond the standard "Let me know if you need anything" and offer to help in specific ways. Why not give her a beautiful new note pad to jot down a quick list for you each day? In Galatians 5:13 CSB, we're called to "serve one another through love." Take these words into consideration as you offer to take out their garbage each week or do the daily dog walk - any regular thing that can be crossed off the to-do list.

Let Her Know It's Going to Be OK
For moms especially, it takes a long time to feel "normal" again after a birth. The labor itself, adding a new family member, sleep deprivation, and being constantly needed by another human being 24 hours a day – that's a lot of change! It can feel a little scary to feel so not yourself. Take some time to reassure her that it is normal to not feel normal. Remind her that she's going through a huge transition. Encourage her to stay grounded through the practice of journaling, praying and reading her Bible. Share some of the unchanging promises in God's Word (Isaiah 41:10; Psalm 55:22) to help bring her peace and assurance.

Bring More Than a Meal
The standard meal delivery can be a huge help, especially for families with other children in the house. But do a little investigation first. Some moms would prefer just having a meal dropped off - maybe along with a handwritten card and quick hug of encouragement. Others would love having an adult to chat with awhile. Offer to stay if you can, but leave the ball in her court and let her know it's whatever she needs. Be a good listener, and ask God to give you words of encouragement just for her. (1 Thessalonians 5:11) Be sensitive to her energy level. Longer, baby-free conversations can happen when she's ready.

Share Some Sunshine
It's easy to feel like the world is closing in when we aren't leaving the house much. Depression can set in quickly! Getting out a little can really benefit the parent who's home with a newborn. Invite them to lunch, out for a walk or a quick game of hoops at the park. At the very least, make sure they're getting those curtains open and going outside now and then. Coax them out on the porch with a new inspirational mug filled with fresh, hot coffee. God's gift of sunlight works wonders for the soul! (Proverbs 17:22)

There are countless ways to bless new parents in need! Being prayerful and creative will help you come up with some of your own. Looking for more inspiration? Check out these related articles:
Encouraging Friends Through the Seasons of Motherhood
4 Comforting Scriptures for New Parents
And, don't forget to check out our encouragement cards and gifts for resources and inspiration. Above all, remember Matthew 25:40 CSB: "Whatever you did for one of the least of these brothers and sisters of mine, you did for me."
Looking for more inspiration? Browse our entire Devotional Library and sign up for our e-newsletter to receive free articles, updates from our Ecard Studio as well as exclusive deals.