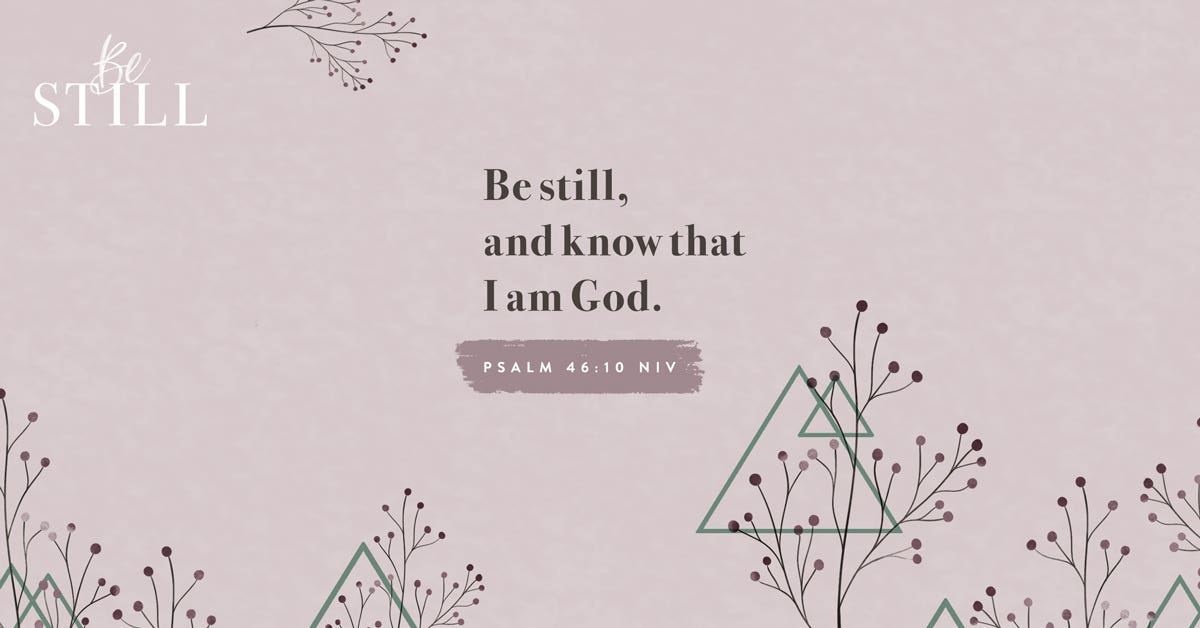 Be still, and know that I am God. (Psalm 46:10 NIV)
We often read and interpret stillness to reference rest. We assume the viewpoint of stillness as inactivity; therefore, all movement is stopped. Because of the world we live in, with constant deadlines and the cultural rat race, this becomes our invitation to rest.
And while it does mean "rest" in one sense, the Lord commands us to "be still" He is emphatic. His words in Psalm 46:10 direct us to be still, not asleep. This stillness is not one of laziness but rather a directive to cease striving and moving and gaining and running – to be still in the presence of God.
God is not telling us to "gently lay thy head" but giving us a wake-up call. His words are a reminder that our fighting and controversy are a distraction. Our security has never been in the circumstances of this world or its people; it has always been in Jesus.
Notice how the second command after "Be still" is "know". In order for us to have a true understanding of who God is, we must silence ourselves before Him. This means letting go of all those chirping voices, jumping off the to-do-list train, and no longer retreating to God but rather retreating in God. When we stop and remember whom we serve, we will remember that security is always within our grasp.
Stillness also calls God's people to a new level of accountability with how they fight. When anger arises or retaliation feels necessary, being still provides the time to step back and remember the truth that God is moving. Yielding to God is our best war tactic even when it feels scary and uncertain to trust beyond what we see. "In awe" – that will always be our response when our eyes are opened to what He is doing in and around us. We stop trying to find the words or appropriate response. Our humbled heart is full of gratitude when we become still with Him.
Dear Lord, thank You for who You are. As we go about our day, can You help our heart remember the importance and necessity of being still? This is not a suggestions but rather a command You give us. Thank You for helping us silence our mind so that our eyes are fully opened to Your presence. We stand in awe of Your presence and holiness. In Jesus's name, amen.
This is an excerpt from Be Still by Cleere Cherry. If you are enjoying this series, consider purchasing a copy of this book to bless someone that could use daily words of encouragement. Shop all DaySpring Books and Devotionals.