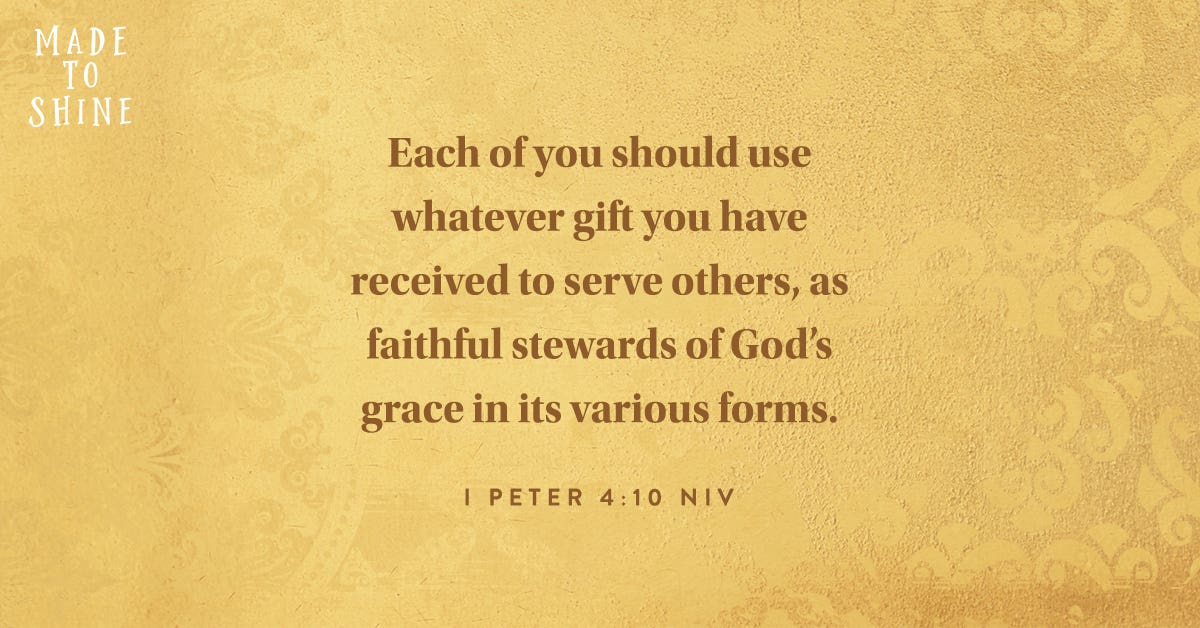 Ever since her children were young, anytime she dropped them off at school or at a friend's house, she would hug them tight and tell them to "be a blessing." Sometimes the little darlings would heed such sound advice and do as they were told, and other times they could use some improvement, but nevertheless, they were sent out into the world each day with the admonishment to be a blessing to their teachers and friends.
What exactly does it mean to be a blessing?
Jesus reminds us in Luke 6:45 (The Message),
It's who you are, not what you say and do, that counts. Your true being brims over into true words and deeds.
Out of the overflow of our hearts, we become a blessing.
Being a blessing is as easy as paying for the coffee of the person behind you in the car line and leaving them a little note that says you are praying that their day is filled with light.
Or perhaps you pay a quick visit to a sleep-deprived mom who has been stuck indoors caring for her newborn. Can't you just imagine her thankfulness for an hour of adult conversation?
Being a blessing doesn't have to be elaborate or time-consuming. It's simply finding ways to let your true self brim over into every aspect of your life… in your social media comments, in traffic leaving the church parking lot, in the words that you exchange with your spouse, and even in the quiet moments when you think no one is watching.
The beautiful thing about being a blessing is that people respond to the light you are giving off. They may not even realize that you are pointing them straight to Jesus. What better reason to be a blessing!
Lord, give us opportunities to be a blessing to those we come into contact with today. Let us reflect your light in both our words and deeds.
This is an excerpt from Made to Shine by April Rodgers – a devotional book released by DaySpring publishing. Learn more about this book, or shop other books & devotionals from DaySpring.