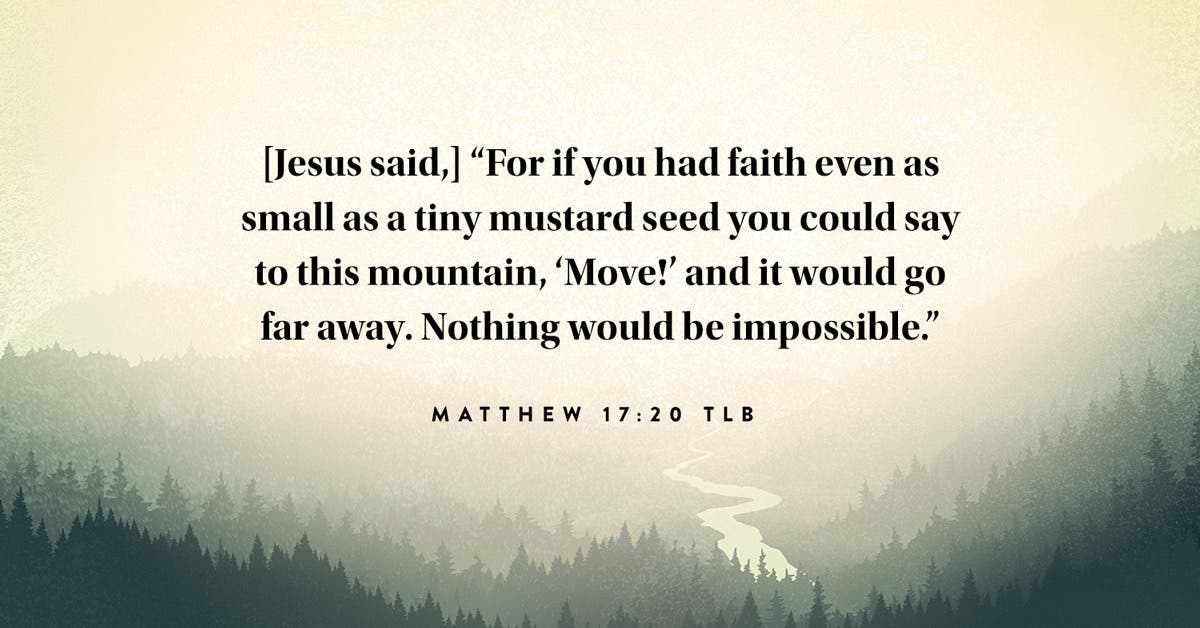 So we fix our eyes not on what is seen, but on what is unseen, since what is seen is temporary, but what is unseen is eternal. II CORINTHIANS 4:18 NIV
When days are tough, long, and tiring, God gives us more than enough peace to get us through. More than enough defines His character and the measure of all His promises. There's no lack in Him, and there's never a lull in His love for us. It's possible to walk through our hard days with peace, patience, and perseverance.
When God says He'll give us peace that passes understanding, it means we can be at peace when it looks impossible to do. Circumstances can't discourage it, people can't affect it, headlines can't steal it, and trials can't destroy it. It's an underlying strength bound to the overarching truth that God is in control, no matter what we see.
A peaceful life is God's desire for us, because He knows it's best for us. We weren't created for a life that moves along on a steady stream of stress. Work is a part of life, and it's a good part. But it should never overwhelm or overtake our peace. If it starts to, it's time to reevaluate how much time we're allowing ourselves to refuel.
Being alone, taking a spiritual wellness day, and praying for wisdom on how to relieve the mounting stress we're under are good ways to navigate our lives back to the peace God gives. He'll give us direction on how to rearrange things, what to let go of, and what to make a priority. Peace will always be at the top of the list.
Peace of heart and mind comes with trusting God, heart and soul. We can't have peace if we think we can handle any area of our life on our own. Jesus overcame everything in this world that threatens our peace—and the win means that nothing in this world can take it from us.
Dear God, I surrender every area of my life to You. Thank You for the unshakable peace I have in You.
This is an excerpt from The Mountains are Calling: 90 Devotions for Peace & Solitude – a devotional journal now available on DaySpring.com. Shop all books, journals, and devotions from DaySpring here.