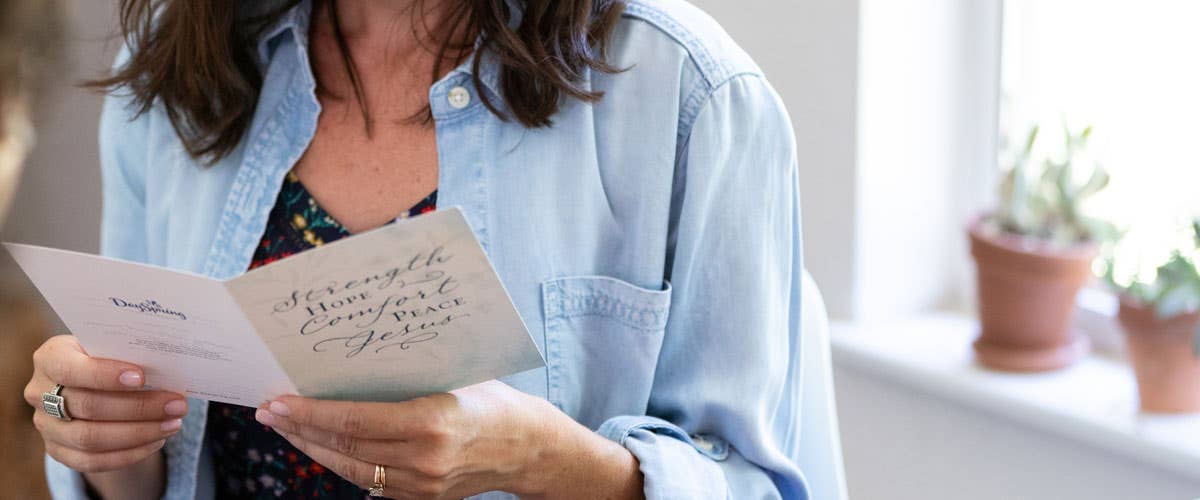 ARM (American Rehabilitation Ministries) Prison Outreach is located in Joplin, Missouri. For nearly 40 years, DaySpring has partnered with ARM to provide inmates with Scripture-filled greeting cards. These greeting cards are sent from inside prison walls to family and friends with messages of hope, joy, and encouragement that can mend broken hearts and restore relationships through Christ.
In the early 70's, Joe Garman (founder and president of ARM) and his wife Linda were serving as missionaries in Korea. They visited a Korean prison to share the gospel with four American servicemen. Joe continued to visit these 4 men and over time he developed a love for those imprisoned. Soon the visits turned into preaching the gospel to Korean prisoners. As this ministry grew, Joe and Linda turned it over to the local churches and returned home to the United States. They founded American Rehabilitation Ministries and ARM Prison Outreach International. ARM currently serves prisoners and prisons in 6 countries.
Dayspring founders, Don Leetch and Dean Kerns met Joe Garman and wanted to come alongside him in this ministry by providing greeting cards. This partnership is nearly 40 years old and in those years, DaySpring has provided over 100 million greeting cards.
ARM has also partnered with the American Bible Academy to provide Bible correspondence programs to prisoners. ARM connects prisoners with hometown churches so that upon release these men and women can continue their faith journey.
ARM and DaySpring care about these men and women, and are committed to seeing every person experience and express the life-changing message of God's love.
Looking for more inspiration? Browse our entire Devotional Library and sign up for our e-newsletter to receive free articles, updates from our Ecard Studio as well as exclusive deals.