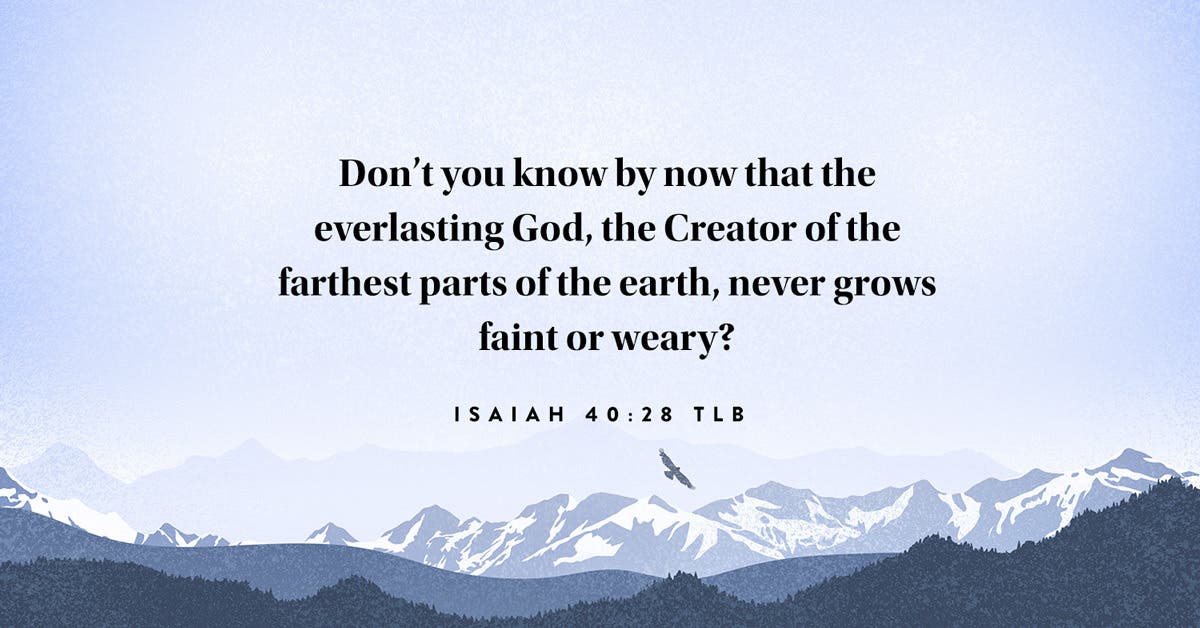 God's loyal love couldn't have run out, His merciful love couldn't have dried up. They're created new every morning. How great Your faithfulness! LAMENTATIONS 3:22–23 THE MESSAGE
The sun breaks the horizon to begin a new day. With it comes new mercy and a clean slate for all. The world is slowly waking up from its slumber before reaching its full, fevered pitch. The morning is a special time for quiet time. If we can take advantage of it, it is the best spirit strengthening exercise, one that will affect our day in a good way from beginning to end.
Life is a series of ups and downs, so many of them falling outside the realm of our control. Sometimes we have more questions than answers, more heartbreak than happiness, and more waiting than we're able to handle with trust and patience. But we keep going when it's harder than we expect because of the strength we receive in our solitude— during those one-on-one conversations with God.
It doesn't have to feel like God is present for us to be certain that He is. He hears every word, sees every tear, and understands every plea. "He listens the split second I call to Him" (Psalm 4:3 THE MESSAGE). He hurts when we do, even though it's almost impossible to imagine that kind of concerned, compassionate, and caring love coming from the One who counts and names trillions of stars. How can He bend down to discern the whispers of our hearts? He can and He does.
"He does what's best for those who fear Him—hears them call out, and saves them" (Psalm 145:19 THE MESSAGE).
There isn't a miniscule space between our need and God's love. Our lives are bound to His and His love is bound to us—and it's a love that gives all the courage we'll need to face today with peace.
Dear God, Your faithfulness and grace are my constant covering, and I can have perfect peace in the shelter of them.
This is an excerpt from The Mountains are Calling: 90 Devotions for Peace & Solitude – a devotional journal now available on DaySpring.com. Shop all books, journals, and devotions from DaySpring here.