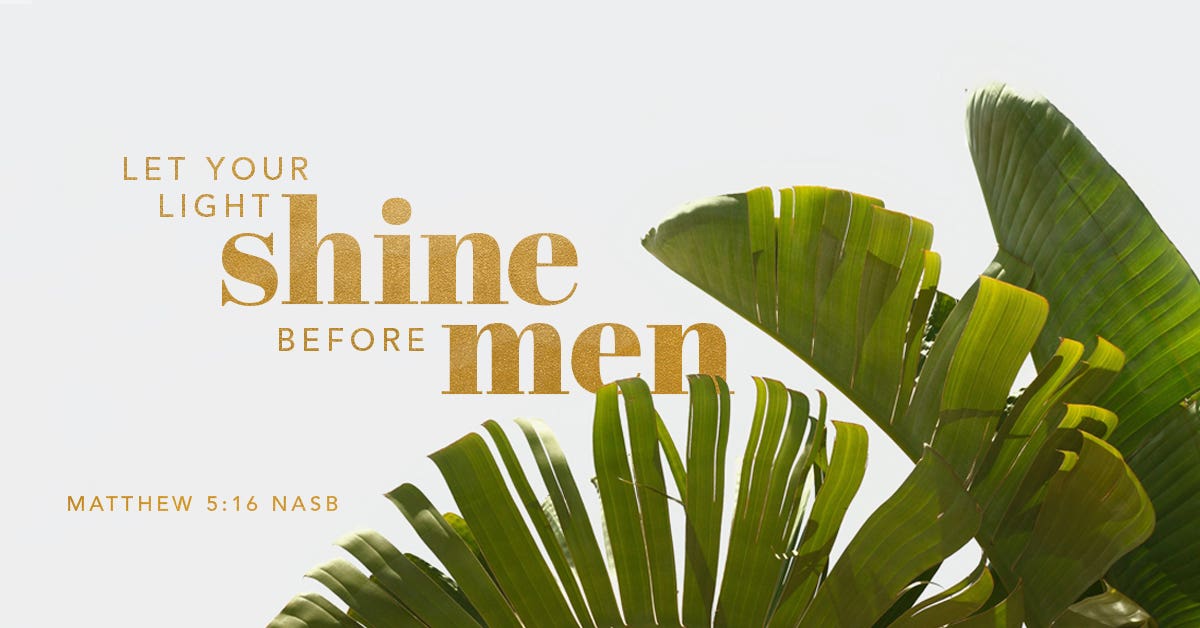 This week, we will look into how God heals our wounds, calms the storms of our lives, and comforts us with His Spirit. It is because of this that we can smile, knowing we're held by the strong, certain and unbreakable grip of God. And, as we walk in this confidence, we can share our joy with the world around us—shining His light through kind, loving acts of service.
Let's pray for the week ahead:
Father, thank you for holding me. Help me to shine Your light so brightly that all who cross my path will see You. Place me in the right places at the right times to share my testimony with others, so that they will come to know Your unfailing love. Amen.
Scripture to focus on this week:
Let your light shine before men in such a way that they may see your good works, and glorify your Father who is in heaven.
Matthew 5:16 NASB