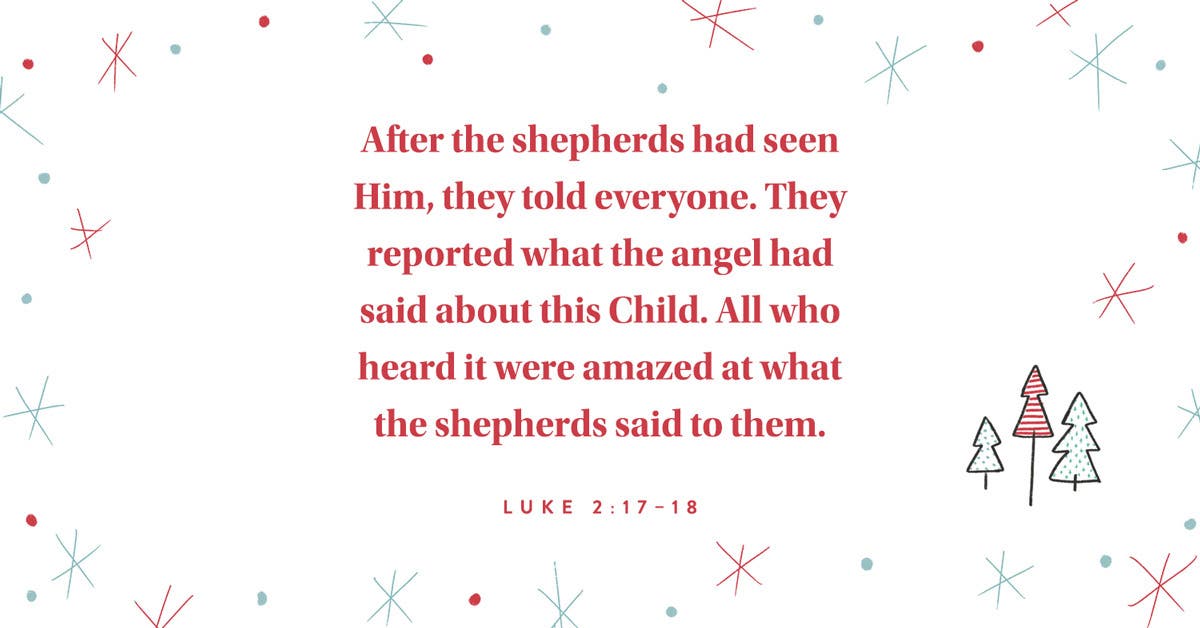 But Mary kept all these things like a secret treasure in her heart. She thought about them over and over. (LUKE 2:19)

Have you ever thought of a memory as a treasure? That it's something valuable to guard? Mary watched God working as Jesus was born. She remembered traveling to Bethlehem, the disappointment of sleeping in a stable, the birth of her first son, the shepherds coming to worship the baby, and the gifts of the wise men. There was a lot to remember. Each step was brought about by God and happened in a unique way.

Mary thought about Jesus's birth over and over. She was meditating on the event. Meditating isn't sitting alone in a dark room. Meditating means that you concentrate on something—an event, a question, something you heard—and work to understand it. Christians are told to meditate on Scripture, to fill their heads with His words.

Like Mary, you should think "over and over" about what God is teaching you. To help you understand the Scriptures, you may want to read a whole book for the context of a Bible story. Looking up definitions or the background of a biblical person will expand your understanding. Memorizing Scripture is an excellent way to meditate because you must think about every single word. This journal encourages you to think deeply with your creativity and art. You may choose to illustrate a favorite passage from the Bible. After meditating on a Bible verse—however you choose to do it—you'll never forget it. Because meditation hides God's Word in your heart.

Today, pray this Scripture: "LORD, may these words of my mouth please You. And may these thoughts of my heart please You also." (Psalm 19:14)